Cosmetic Surgery and Spa Specials
Proudly serving Denver, Littleton, Highlands Ranch and Nearby Areas of Colorado
Read about our current special offers and our patient referral program. Call our Highlands Ranch office for assistance at Highlands Ranch Office Phone Number 303-470-3400.
Skin Care Promotion | Cosmetic Laser Treatments
---
Skin Care Promotion –

$499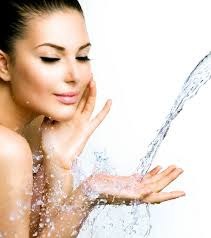 Does your facial skin feel dull and dry? Modern Surgical Arts has the answer for you with customized skin treatment plans. We can help you feel and look younger with our personalized treatment plan by our medical esthetician, Regina Smith. With her expertise and Dr. Dastoury's oversight, we will provide you with a 6-treatment plan for the cost of 5 and take the stress out for you with skin management.
This package includes:
Personalized skin analysis with facial

Facial and Choice of exfoliation type

Bright chemical peel

Hydration mask

Botox*
Make an appointment today and be sure to mention the Skin Package.
*one time and one site included
Refer a Friend

Thank you for showing your confidence in us through the referral of your friends!

Receive a $100 Gift card when your friend completes surgery.
Modern Surgical Arts
2050 East County Line Road
Highlands Ranch, Colorado 80126
ANNOUNCING LASER TREATMENTS AVAILABLE IMMEDIATELY!

SUN SPOTS AND WRINKLE REMOVAL
Our COSMETIC LASER has arrived and we are excited to announce our NEW line of treatments!
We are offering 50% off your first laser treatment for select treatments with our fully trained and experienced staff.
Hair Removal
Tattoo Removal
IPL – treatment of acne, sun damage, redness, and facial red veins
Leg Spider Veins
Laser Peel – Erbium Skin Resurfacing
*example of laser treatments and results may vary for each individual
Modern Surgical Arts
2050 East County Line Road
Highlands Ranch, Colorado 80126